Center of Osteopathic Medicine Manila provides a holistic approach to pain management—encompassing the integration of structure and function, emotional and social aspects of health and healing. This approach gives options for our patients to have a drug-free pain relief that eliminates side effects.
Our osteopathy specialists can help you with back pain, neck pain, sciatica and trapped nerves, muscle and joint pain, frozen shoulders, arthritic pain and stiffness and moderate to severe headaches. These are just a few conditions we can address and we are providing a customized treatment fitted for every patient.
We aim to improve your health and well-being, relieving you from pain and stiffness so that you can get back to enjoying life!
Meet Dr. Seabert Tan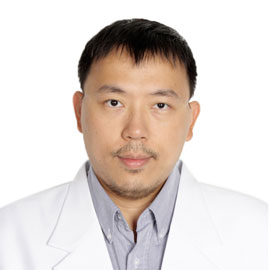 Dr. Seabert S. Tan completed his degree in Doctor of Medicine at the University of the East Ramon Magsaysay Memorial Medical Center. He pursued further studies at the Royal Melbourne Institute of Technology where he became a Master of Osteopathy.
He has undergone continuing medical education in ultrasound techniques with focus on sports medicine and musculoskeletal rehabilitation.
He is a Certified Medical Acupuncturist and is a member of the Manila Medical Society, Philippine Medical Association, American College of Sports Medicine and Australian Osteopathic Association.